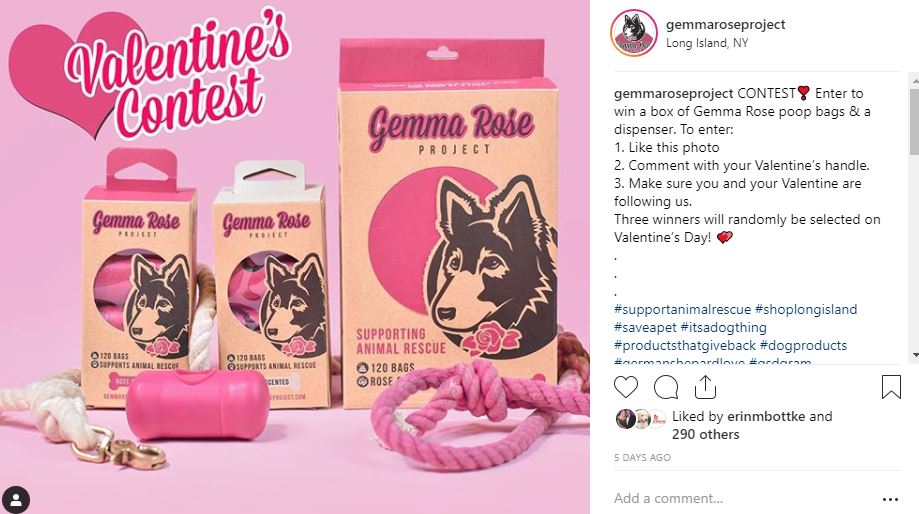 Announcing the 2019 Valentines Day Contest Winners here! What a fun contest this was. We went through EVERY comment one-by-one and validated that both the original poster and their valentine were following us. Unfortunately we had many entries where only one or other were following us. Here is the link to the spreadsheet analysis here: 2019 Valentine Contest Entries
In total we had 424 comments, 212 entries, and 54 qualified entries! Of those 54 qualified entries, we ran them through a randomizer application and selected 5 winners. I know we originally said 3, but this was too much fun for us so we upped it to 5. Congratulations to all the winners!
@irjas32
@Islathechi
@ladiesman.leo
@duke_and_darla
@thecorgi.bear
For full transparency, as we like to provide with everything we do here at Gemma Rose Project, here are the screenshots from the randomizer!